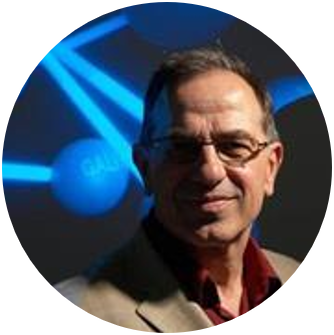 Prof. Nikola Kasabov
IEEE Fellow



Auckland University of Technology, New Zealand




Professor Nikola Kasabov is Fellow of IEEE, Fellow of the Royal Society of New Zealand, Fellow of the INNS College of Fellows, DVF of the Royal Academy of Engineering UK. He is George Moore Chair Professor of data analytics at the University of Ulster UK and Professor at the School of Engineering, Computing and Mathematical Sciences at Auckland University of Technology, New Zealand. Kasabov is the Immediate Past President of the Asia Pacific Neural Network Society (APNNS) and Past President of the International Neural Network Society (INNS). He is member of several technical committees of IEEE Computational Intelligence Society and Distinguished Lecturer of IEEE (2012-2014). He is Editor of Springer Handbook of Bio-Neuroinformatics, Springer Series of Bio-and Neuro-systems and Springer journal Evolving Systems. He is Associate Editor of several journals, including Neural Networks, IEEE TrNN, Tr CDS, Information Sciences, Applied Soft Computing. Kasabov holds MSc and PhD from TU Sofia, Bulgaria. His main research interests are in the areas of neural networks, intelligent information systems, soft computing, bioinformatics, neuroinformatics. He has published more than 650 publications. He has extensive academic experience at various academic and research organisations in Europe and Asia, including: TU Sofia Bulgaria; University of Essex UK; University of Otago, NZ; Advisory Professor at Shanghai Jiao Tong University and CASIA Beijing, Visiting Professor at ETH/University of Zurich, Honorary Professor of Teesside University, UK;. Prof. Kasabov has received a number of awards, among them: Honorary Professor at the University of Auckland, NZ; Doctor Honoris Causa from Obuda University, Budapest; INNS Ada Lovelace Meritorious Service Award; NN Best Paper Award for 2016; APNNA 'Outstanding Achievements Award'; INNS Gabor Award for 'Outstanding contributions to engineering applications of neural networks'; EU Marie Curie Fellowship; Bayer Science Innovation Award; APNNA Excellent Service Award; RSNZ Science and Technology Medal; 2015 AUT Medal; Honorable Member of the Bulgarian, the Greek and the Scottish Societies for Computer Science. He has supervised to completion more than 50 PhD students. More information of Prof. Kasabov can be found from: https://academics.aut.ac.nz/nkasabov.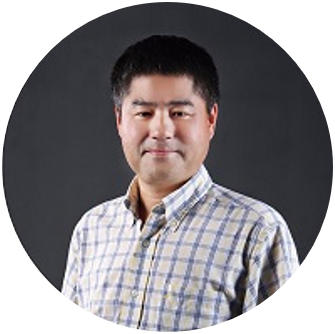 Prof. Yuhui Shi
IEEE Fellow



Southern University of Science and Technology, China



史玉回,南方科技大学,讲席教授


头脑风暴优化算法创始人,美国电子电气工程师协会会士




Prof. Yuhui Shi is an expert in the field of computational intelligence and the developer of the brain storm optimization (BSO) algorithm. He is also a fellow of IEEE for his contributions to particle swarm optimization algorithms.
Prof. Yuhui Shi received his Ph.D. from Southeast University in 1992. After that, he did research in the United States, South Korea, Australia, and other places. He has published many ground-breaking papers with Russell Eberhart and James Kenney, the developer of the particle swarm optimization algorithm, and co-authored the books on Swarm Intelligence and Computational Intelligence: Concepts to Implementations.
Research Area
Brain Storm Optimization Algorithms; Particle Swarm Optimization Algorithms; Swarm Intelligence; Evolutionary Computation, Machine Learning; Computational Intelligence; Artificial Intelligence; Data Science; Intelligent System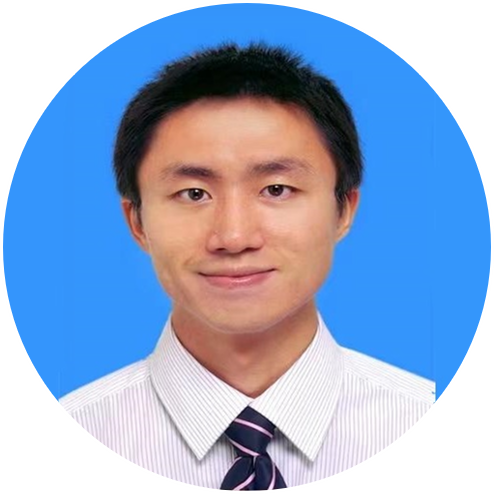 Prof. Paolo Terenziani
University of Eastern Piedmont, Italy

Title: A Novel Approach to Process Model Discovery: SIM (Semantic Interactive Miner)


Since 2000, Paolo Terenziani is Full Professor at the Institute of Computer Science of DISIT, University of Eastern Piedmont, Alessandria, Italy. The research activity of Paolo Terenziani has begun in 1987 and it concerns mainly the fields of Artificial Intelligence (knowledge representation, temporal reasoning, conformance analysis, process mining), Temporal Databases (query and data semantics, temporal indeterminacy, periodic data) and of Medical Informatics (clinical guidelines, decision support systems). Regarding these topics Paolo Terenziani has published more than 150 papers in peer-reviewed international journals, books, conference proceedings and workshops (in particular, he has achieved 15 publications on the IEEE Transactions of Knowledge and Data Engineering). As early as in 1998, for his research activity, he won the "Artificial Intelligence Prize" from Italian Association for Artificial Intelligence. He has won "distinguished\best" paper awards in several international conferences, including AMIA 2012, Chicago, USA, November 2012 (more than 1000 submissions).